Links for Artists
Art 4 Bitcoin has put together this page with links for artists to help promote your online presence and sell your works. If you have a useful link let us know and we'll get it up 4 free. Contact Chris for further linking information.
Rank Math SEO
Hands down the best Search Engine Optimization out there. I use the WordPress PRO version on all my websites!
Check out Rank Math now!
PayPal
I've been using PayPal for the last decade! It's a great way to pay and receive payments. Get a $10 bonus when you sign up now. Join the fun. Bring your friends. Earn up to $50. Let the good times roll at PayPal. It's free to sign up and you could earn up to $50 when your friends join too.
Red 9 Hosting
This website – Art 4 Bitcoin – is hosted with Red 9 Hosting. For all your online needs – Domain Names, WordPress Hosting, Business Hosting, SSL certificates and more!
Artists in Canada
Find Artists, Art Galleries and Art Resources in Toronto. Canadian artists may list their website on Artists in Canada for free.
Artists in Canada
WordPress
Style it your way – Plug in and extend – Own what you make – Create with confidence
WordPress – Design anything you imagine. Start with a blank canvas or choose from a wide variety of themes and patterns. Customize every detail, from color and fonts to layouts and functionality. Make WordPress do whatever you need it to. Add a store, mailing list, portfolio, social feed, analytics; you're in control with over 55,000 plugins. Your content, your design, and your data always belong to you. With WordPress you're free to tell your story, grow your brand, or simply be yourself. Built by an open-source community with decades of experience, its passionate contributors are committed to keeping WordPress as stable and secure as possible.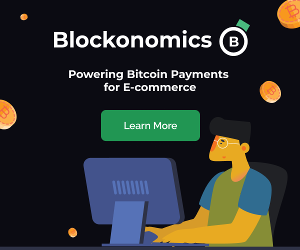 Blockonomics
Check out Blockonomics for all your Bitcoin processing needs.
Accept Bitcoin Payments | Create and Send Bitcoin Invoices | Track Your Bitcoin
Integrates with WooCommerce. Each online sale is deposited directly into your wallet. No KYC documentation required. Get set up in under 5 minutes. Invoice in fiat, get paid in Bitcoin. No signup required. Our invoicing tool ensures you're paid in the correct BTC amount according to the current Bitcoin price. Using our wallet watcher, you can track multiple wallets and addresses, and receive email notifications when transactions occur.

Saatchi Art
Saatchi Art is one of the best curated Fine Art websites out there. Make sure you get your work up on it for maximum exposure!

Your Link Here
Please contact Chris for linking information.
Get listed on this page for free.
Woo Commerce
Launch in minutes!
Grow for years!
WooCommerce – Sell online with the flexible, customizable eCommerce platform designed to grow with your business. From your first sale to millions in revenue, Woo is with you. See why merchants trust us to power 3.4 million online stores.